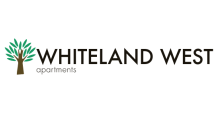 Your Review
Submit a Review

Resident Reviews
|Recommended: YesGreat Place to live — They take pride in the people living here. They are excellent at snow removable, and are willing to work with you should any problems or situations come up. Only concern is parking is not really laid out so depending how people park determines the number of space, it would be nice if they lined the parking lot. Also inside is dated, but plenty of storage.
|Recommended: YesPeaceful and friendly community — Spacious and comfortable, the Whiteland West Apartment community is an ideal venue for families.
|Recommended: YesWonderfull place to live Clean and quiet — Do not have too much wood the walls and the floor is concrete cement .
|Recommended: YesNice environment in community — I great place to live here and have good surrounding of the community.
|Recommended: YesClean, great location, well maintained, great stuff, noisy neighbors — The apartment itself is very nice. The location is great. Maintenance always responds to requests very quickly. Staff is very helpful. My only complaint is my rude neighbors downstairs - they blast their music all night long, keeping me awake almost every single night. During the day I can t even hear my own TV because theirs is so loud. They will not even answer the door when I try to ask them to turn it down at night. Other than the obnoxious neighbors I really like this place.
|Recommended: YesGreat Place to Live! — The office staff is always available and ready to help you! The apartments have a lot of space and maintenance is very fast. This is a great place to live!!
|Recommended: YesVery well maintained apartments and grounds. — It is a very quiet and peaceful complex to live in. It is well maintained development. It's enjoyable to live so close to the shopping centers while still being able to enjoy the abundance of wildlife that passed through the complex.
|Recommended: YesIts Affordable, Well located and plasant apartment community — Its located in Good community and well maintained apartments.
|Recommended: YesA very very nice place to live — We have been very impressed with living in this development. We are very happy ; )
|Recommended: YesI have been here close to 18 yrs and love it here. it is my home and i have many friends here. staff and neighbors are like faily to me. — that i love it here. it has beautiful tree's in spring , summer and fall. beautiful grounds. personally, i have always had nice neighbors and i cater to older people, some are here and i like to help them. i have been very ill lately and neighbors and the staff help me and are aware of my serious illness. we have ponds and people walk around and get to know one another. i wish we had more benches around community since everybody walks around and could sit and talk . one request would be more benches outside and newer ones. the outdoors here are very nice. the pool is nice and i love it. if i have problem, i call and maintenance comes right away. they also help me knowing i am sick. office staff has gone out of their way to help me due to my illness and i have no income and cannot work again and i want to stay here. i am sure they will help accomodate me and they always do so in many ways.
|Recommended: YesI am overall pleased. — Rent is affordable, the units are set up well with a good amount of square footage. There are going to be minor flaws (I personally have experienced ants in almost every room now), but maintenance is great and fast. Don't mind the geese and all of the droppings they leave all over the place...that's the Exton area in general.
|Recommended: Yes5.5/10 in performance — old apartments, your luck for bathrooms, sub par gym & no maintainence in gym , bit safer, easy access to near by malls, stores, park.
|Recommended: YesAwsome — I love West Whiteland Apartments. It is quiet clean and the managers do a great job!
|Recommended: YesOverall happiness — I have been very content living here for the most part. The berry trees are a constant nuisance and the new dumpsters are inadequate. With the large number of elderly people living here they are hard to maneuver. The other day with a thick layer of ice on the lid it was extremely difficult to lift the lid, hold it up with one hand and then only being able to life a relatively heavy bag with one hand. I also find it extremely offensive that you want to charge a 50.00 find for not putting your trash in the container when the containers are overflowing and you are left with no choice. Also the area is covered with ice which makes it impossible to even enter the trash area.